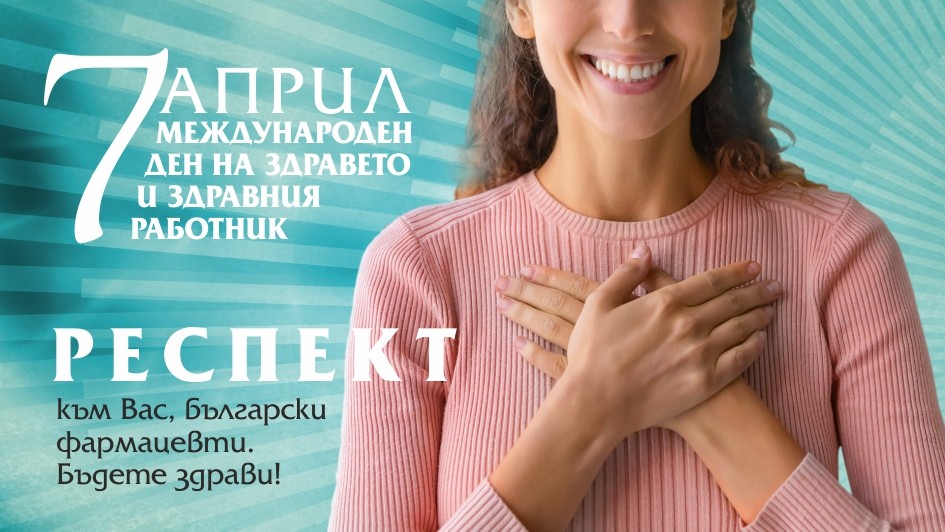 7 APRIL - INTERNATIONAL DAY OF HEALTH AND HEALTH WORKER
Dear colleagues,
On 7 April, the professional holiday of health workers, we focus on health challenges, facing the global pandemic. This year the priority theme is building a fair and healthy world, in which all are equal, when we talk about access to health services. Doctors and pharmacists are joining forces, to save lives, often risking their own. They wholeheartedly and unconditionally give hope for health.
Your efforts for prevention and prevention of people are highly appreciated by the society and therefore deservedly define the pharmacist as the most accessible health specialist., and doctors are angels of salvation. With your professionalism you manage to gain the trust of patients. Your vision for health counseling contributes to raising the prestige of the profession. Your advice and empathy for people's pain restores faith and optimism in better healthcare.
Respect and respect. Be healthy!